Though my life is not a rags to riches story but then I have seen moments that changed my view to the world drastically. Uprooted from the land I called my own to a place strange to my senses I realized life is not about 'Happily ever after' but about '…and the journey continues'.
Hello, I am the face behind the words that brought you to my world. Life changed drastically once we shifted our base. With two children of school age, my parents had to make the mark in the new town. Life seemed scattered and the hopes were battered. The first thing on their agenda was a job for themselves. Somehow, they managed to earn the bread butter for us kids without compromising on position and salary. This was within three months of hard work and toiling without thinking about their health and unwinding.
We were educated in premier institutions and raised self-reliant and compassionate towards life. Things gradually improved and with years, we were moving with the same pace with the world around us. Once while I sat pondering over the childhood memories I realized how hard my parents exerted themselves to create for us a world that was parallel to our peers. We had a somber living but they coached us to live with pride with whatever we possessed on our own and not at the expense of others.
One incident that made a mark in my life was during our early days while we had to leave the current rented place. It was a live example that God never betrays those who strive for a result and keep faith. While looking for a place on rent my parents had several criterion in mind like proximity to school, locality, conveyance (as we had none of our own) etc. so choices were reduced to few. As the deadline reduced to a week and the options were negligible, the environment at home turned gloomy. They both were smiling in front of us but then we too had learnt to see through the mask.
It was one hot day when my mother called at the neighbors place to inform that some relative of her colleague had offered to rent us their home so she would be late and that papa was with her. Anxiously we waited for her to come and when she did, she told us the incident that filled us with optimism and hope for the future.
Her version of the story –
"The school was closing for the day when a colleague of mine I have rarely interacted with came to me with the proposal of a house on rent. I was shocked, as I had never told him about us looking for a place. Seeing the confusion on my face, he let me know that he heard from someone in the staff and as a relative of his leaving the country had to give his house on rent. The catch is that we have to sign the agreement within two - three days. However, it means we can shift at the earliest."
Our mouths open we sat imbibing the words. How things fit into each other is still beyond our imagination? The maze of life sorted itself at the right moment. The best thing is two people unknown to each other had their worries solved via each other.
As my mother says when the situations get out of hand, some angel will restore the state of affairs in ways that are beyond our imagination.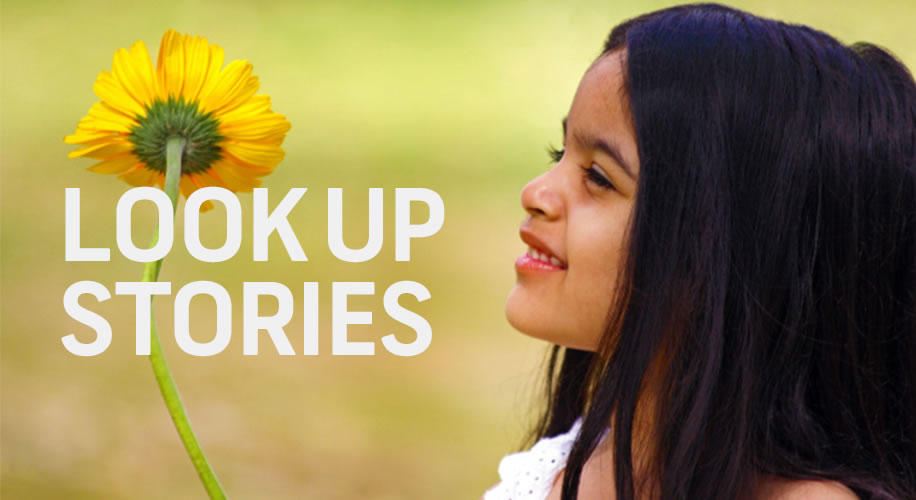 credit - Look Up Stories